After a thrilling race on a revamped Spielberg circuit, the paddock heads for the more familiar territory of Silverstone and the 2014 Formula 1 Santander British Grand Prix.
Mercedes, winners in Great Britain last year, left Austria with a one-two finish, but were shocked in qualifying as Williams locked out the front row. Can the Grove team repeat the feat on home soil - or will rivals like Red Bull carry the fight to the Silver Arrows? Those involved discuss their prospects...
Red Bull
Sebastian Vettel
2013 Qualifying - 3rd, 2013 Race - DNF
"I always like going to Silverstone, the track is incredible to drive and the British crowd that turns out to watch the weekend is always massive - whether it's wet or dry everyone always looks like they are having a really good time. This year I will be staying in the UK after the race which is good because normally we have to leave straight after. It's a busy time right now, we had Red Bull's home race in Austria, the team's local event here and then we go to my home race in Germany! This race has an extra element as it's so close to the factory and a lot of the staff who work so hard on the car will be watching from the grandstands with their families - I hope we can get a good result for them. As the factory is only about half an hour or so from the track a lot of the race team live nearby and can sleep in their own beds for the weekend which surely is a nice thing for them. I have good memories of Silverstone, the best must be winning there in 2009 and Mark won there in 2010 and 2012 so we have a good record at the track."
Daniel Ricciardo
2013 Qualifying - 5th, 2013 Race - 8th
"Silverstone is great. It's just a great, great racing circuit. It's fast, it's flowing and you really get to rag your car for all it's worth. There's nowhere better at letting you know how very, very good an F1 car is than Silverstone, and in particular through that ultra-fast Maggots-Becketts-Chapel complex. The two hairpins at Turns Three and Four give you quite a variation of racing lines, even though they're 'just' hairpins. You can push hard through the first one and sacrifice the second or you can do the contrary. The more I drive it, the more I also enjoy the new section because it creates more chances for overtaking and it's not as straightforward as it looks. I'm looking forward to my first race with Infiniti Red Bull Racing this year at Silverstone, I know a lot of the guys are going to be watching at the track so I'll be going at it for a good result."
Christian Horner, Red Bull team principal
"Silverstone is a fantastic event. It's the Factory's local event, it's great that there are so many fans there and it's a unique atmosphere with all the camping and the smell of BBQs - there's always a real buzz about the place. I've been going there since 1992 and you always get anticipation, in a good way, when you go through the main gates. We always get a fantastic reception - the fans are among the most knowledgeable in the world and there's a tremendous support for motor racing in the UK. The factory is only about 20 minutes away from the circuit so it's fantastic to have so many of the team attend the race - and it gives an extra element for the race team as well, knowing their colleagues and families are in the crowd supporting them. All things being equal obviously the Mercedes have got such an advantage at the moment it's going to be tough to beat them, but as we saw in Montreal recently, anything can happen and we're going to be pushing hard. Renault are working hard on their side and hopefully we can give them a bit of a run for their money."
Lotus
Romain Grosjean
2013 Qualifying - 7th, 2013 Race - 19th
"It's a fantastic track with a lot of high speed corners which should suit the E22 a lot better than the circuits we've visited recently which have seemed to jump on every weakness with our current package. Silverstone is challenging, but it has a good feel. It's one of the quickest tracks of the year. There are corners which are legendary like the Magotts, Becketts, Chapel complex. It's quite a feeling going through there and I can't wait to feel that sensation once more. It's also a special Grand Prix for the team as the factory is very close to the track. It's always nice to see not only the race team, but also some of the many people from the factory come to see us out in action. It's thanks to all their hard work that we're out on track and they are all doing an amazing job, always working so hard."
Pastor Maldonado
2013 Qualifying - 15th, 2013 Race - 11th
"I've won at Silverstone in the GP2 Series and I've always really liked the circuit. I've spent so much time in England that it's like a second home to me, especially as I have family who live very close to the circuit in Oxfordshire. It's a great event coming mid-season and it always provides an interesting race. I have always enjoyed racing at Silverstone since my first visit back in 2007. I also have good memories of it as I have had some great races there, including winning in both 2009 and 2010 in the GP2 Series. Hopefully the high speed corners will work better with our car and it would be great to be back to where we were in Barcelona which is quite a similar circuit to Silverstone. Obviously, at the Barcelona test teams were all running to different programmes, so I don't think we're suddenly going to be the fastest car, but I do expect to be further up the order than we have been at recent races."
Federico Gastaldi, Lotus deputy team principal
"I would not say that we came away with too much satisfaction because we were not rewarded with points but for Pastor the maximum was extracted from his race in Austria, so positives could be taken. This gives us a good platform to achieve our aims and objectives for Silverstone, which is to add to our points tally. But first we have to match the slower speed corner performance of the E22 to the high speed performance. The momentum we got from the Spanish Grand Prix and the test afterwards was forgotten slightly after the tough three races since then. But we know that at a track like Silverstone we should be able to see similar performance and exploit the capabilities of the E22 and the powertrain package with the help of Renault Sport F1."
Nick Chester, Lotus technical director
"Obviously Silverstone is a very different track to Austria, with many more high-speed corners that will suit our car better. We've also got a few updates, including a front wing and floor, some different combinations of aerodynamic parts to try and some new set-up concepts to explore. It's a home race for the team so we'd like nothing more than to put on a good show in front of our factory staff and all the loyal fans in the grandstands."
Mercedes
Lewis Hamilton
2013 Qualifying - 1st, 2013 Race - 4th
"It was great to get another one-two finish for the team in Austria and I'm so proud of all the hard work everyone is putting in to keep us at the front this season. Of course, it wasn't the result I wanted personally and it was disappointing not to be able to capitalise on my pace when it was clearly there. But in the end, coming back to second place was positive in terms of damage limitation. Silverstone is obviously a special race for me and the support I have there is just incredible. The British fans are the absolute best in the world and it's really humbling to see thousands of people out there cheering you on - no matter what the weather or the result. I won the race in the wet in 2008, which was just the best feeling. I think the gap was around 60 seconds at the end, and I'd lapped everyone up to third place which was just unreal. I could never have hoped or dreamed for a race like that - especially at my home Grand Prix. That has to be one of the best moments of my career. I loved raising that gold trophy in front of the home crowds and I'm determined to get my hands on it again this year."
Nico Rosberg
2013 Qualifying - 2nd, 2013 Race - 1st
"The last race weekend in Austria was not an easy one for us overall, so I was delighted to come away with the win and even more so for the team to have both cars at the front when we crossed the line. The atmosphere at the circuit was really great and, being so close to Germany, it almost felt like a home race for me. Silverstone is another special one for me, as I managed to win there last season. It was actually very close to my birthday and I had a really cool experience after the race. There's usually a fan festival with rock bands and all sorts after the track action finishes, which is something I go to almost every year. This time, I was up on stage doing a quick interview and the whole crowd started singing Happy Birthday to me, which was very cool! The British fans are absolutely fantastic. So I enjoy going to Silverstone personally, but really this one is all about the team. For the hundreds of people at Brackley and Brixworth it's a home race and many of them will be there with their families and friends across the weekend. I want to put on a good show and get the best result possible out of it for them after all their hard work this season."
Toto Wolff, head of Mercedes-Benz Motorsport
"We were delighted to get another top result in Austria. Our weekend in Spielberg was one of the toughest so far this season, with a qualifying performance which did not match our expectations. To bounce back with another one-two finish was highly satisfying - particularly as our rivals pushed us harder than ever throughout the race. This demonstrates once again how crucial it is to remain 100 percent focused on the task at hand. We can afford no mistakes if we are to achieve our goals, as there will always be someone waiting to punish those mistakes. We now head to Silverstone - one of the highlights of the year for the team. For the hundreds of people at Brackley and Brixworth it provides an opportunity to see the results of hard work in action on the track. Our drivers are both particularly strong at this circuit and we can expect another tightly contested battle between the two of them. Equally, many of our rivals see this as their home race and will be highly motivated to gain an advantage. There are certain teams in particular who have a record of success here, so we are taking nothing for granted. It is up to us to ensure that our motivation is the highest of all as we look to put on a show for the incredible Silverstone crowds."
Paddy Lowe, Mercedes team executive director (technical)
"It was a great result for the team to get another one-two finish in Austria - even more so considering our below-par grid positions. For Lewis in particular, to come through from ninth place and be fighting at the front was an impressive performance, while it was also immensely satisfying to see seven of the top ten cars powered by Mercedes-Benz. While it was a less than straightforward weekend for us, the event itself was fantastic. We very much enjoyed returning to Austria and will look forward to going back there again in the coming years. For now, though, we look ahead to Silverstone and a different challenge to anything we've seen so far this year. It's a very fast circuit layout which tests aerodynamic performance to the very limit. We demonstrated our competitiveness there last year with victory for Nico and equally with pole position for Lewis - who was extremely unfortunate not to achieve the result he deserved with his tyre failure in the race. We're very much hoping that our strong form will continue and are looking forward to seeing another tightly contested battle between our two drivers. The circuit is a matter of miles from our factories at Brackley and Brixworth, so we're determined to put on a great show for everyone in the team as well as the fantastic British fans."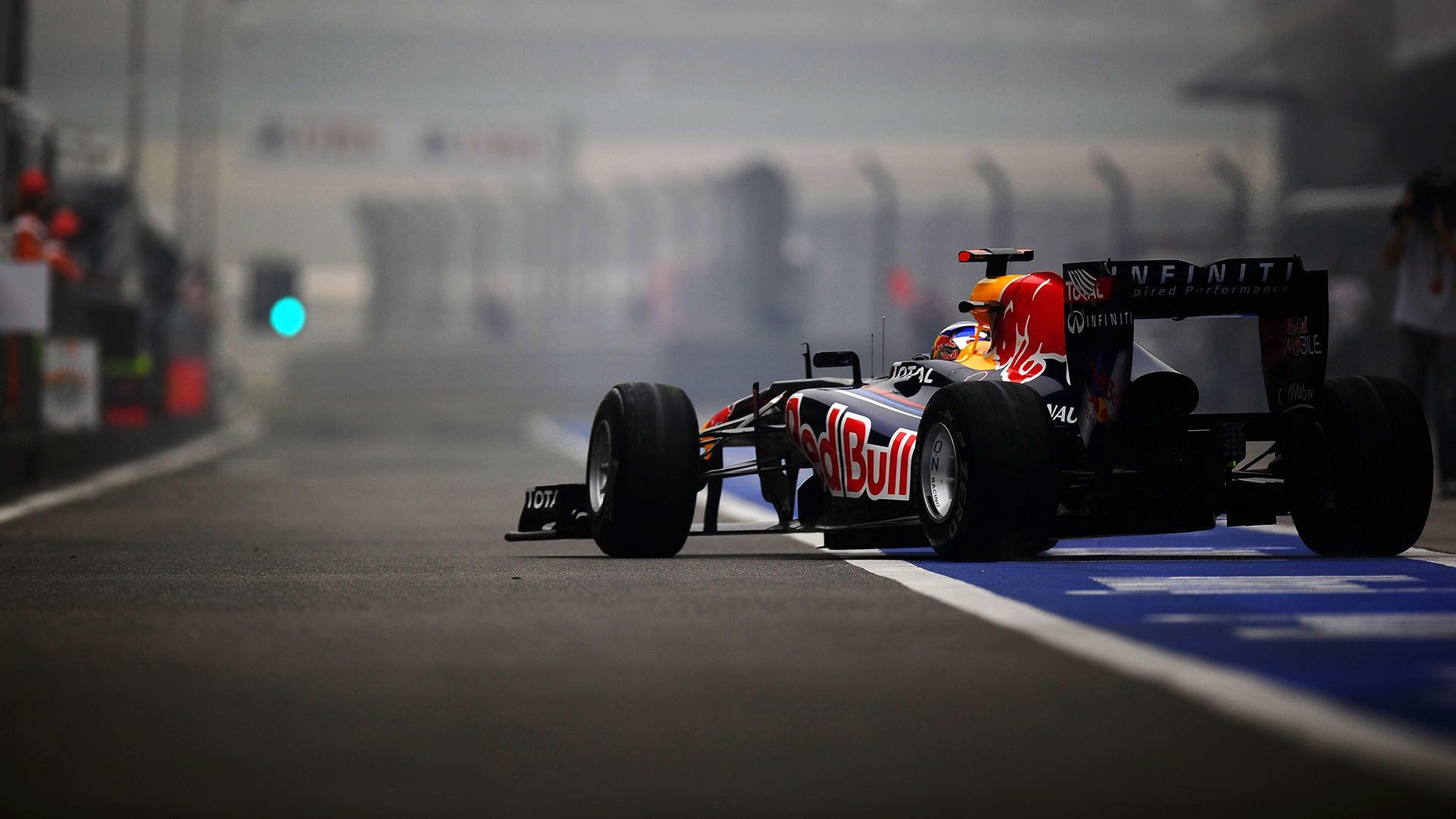 Read more ...